Do you want your child to embrace healthy nutritional habits that last a lifetime? If your response is a resounding YES, then read on!
Many times, parents are frustrated because their children don't eat their vegetables and fruits, they want pizza, ice-cream, burgers, cookies etc. Pediatricians advise us to provide adequate servings of fruits and vegetables, and to some parents this seems like mission impossible because the children will not indulge. This strong aversion to healthy food and the inability to make the connection between food choices and health continues into teenage and adulthood. No wonder there is an increase in childhood obesity which in turn results in other health issues down the road.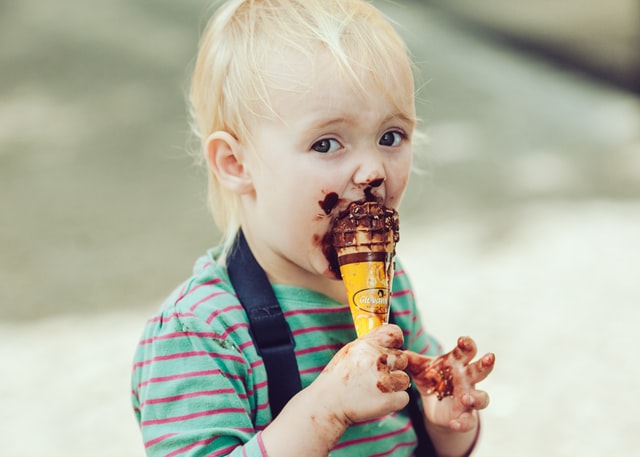 The underlying issue is that children are not developing healthy taste buds from the start. When we don't expose them to healthy eating habits early, they don't know any better. The not-so healthy choices occur as natural to them, those choices are normalized at an early age, and therefore become well established in their lives. And so, the cycle is repeated with children of their own. The truth is that children learn from their environments, and some of what they learn remains subconsciously embedded for a lifetime. Have you seen the kid who walks just like his father, or that 30-year-old that to everyone's surprise has turned out to be a hands-on dad – just like his father?
The question is, how do you create healthy nutritional habits? You will learn 3 steps to the right progression and how to introduce the foods and at the same time embrace healthy food habits that will last a lifetime.
1- Everything starts with Superior Nutrition
For infants we all know that breastfeeding is the most superior nutrition. In addition to the deep nutrition, it contributes to the bond of mother and child. What is the ideal length of time to breastfeed? There are many right answers to this question given the varied experience for each mother. Whenever possible, one full year of breastfeeding is great. Be sure to eat nutrient dense foods and drink plenty of water while breastfeeding as your baby is counting on you to get all the nutritional needs during this period.
2- Introducing Blended Foods and Establishing Healthy Taste Buds.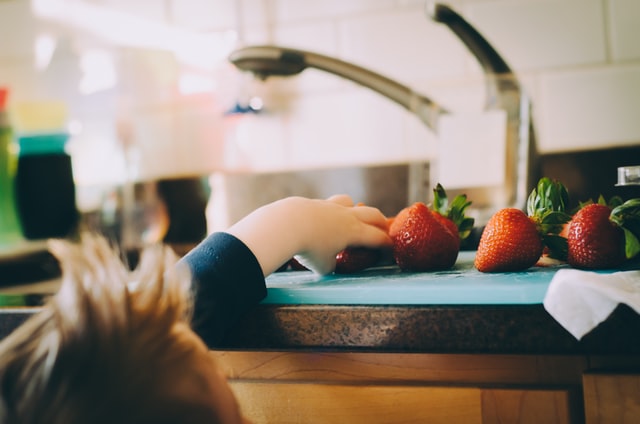 At six months, you can begin to introduce blended whole foods while still breastfeeding. You will still need to breastfeed consistently so that your body continues with the milk production. While packaged foods are convenient, starting off your baby on fresh food is not only deeply nutritious, but it also establishes the taste buds for real whole foods. Focus on nutrient dense foods like dark leafy greens (such as collards, swiss chard, amaranth greens etc.) peas, raw and ripe bananas, squashes, peaches, pears, papaya, apples, pumpkins, zucchini, potatoes, cauliflower, yams, sweet potatoes, lentils, beans, millet, amaranth, etc. Do not add sugar or salt, and it is best to avoid foods that don't provide a lot of nutritional value such as breads and white rice. Steam the food and then add some of your own breastmilk to soften, then blend into a soft puree that is smooth and easy to eat. Once you introduce whole foods, you will want to introduce water too. Do note that the beans and grains – beans, lentils, amaranth, and millet need to be cooked first, before they are added to the other steamed food for blending and pureeing.
3- Switching Gears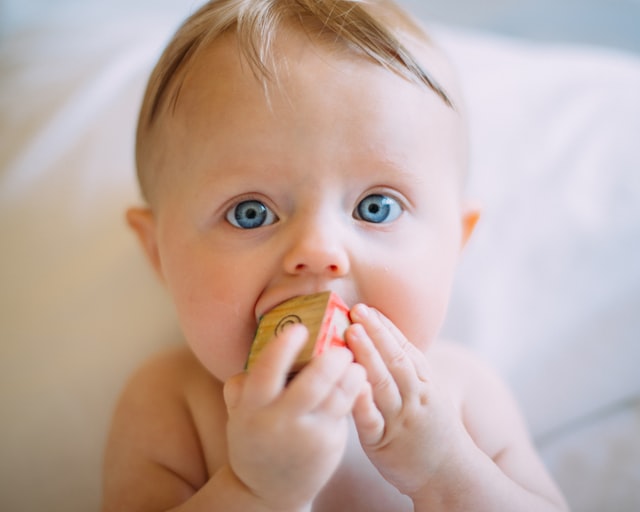 At eight months you may notice that the baby wants to eat what you're eating. This is one of the signs that they are ready to move on to the next stage. At this stage you may stop blending and start mashing the food to introduce texture, so they start learning how to swallow without pushing out the food with the tongue. Again, stick to nutritious food. You are providing the best nutrition for your baby's development while also instilling healthy long-lasting nutritional habits. At this stage, you can also start with soft solid fruits like melon, papaya, mango – peeled and cut into very small manageable pieces. For the less soft fruit like apples and pears, peel the fruit, steam it to soften, let it cool, then cut into small pieces. You would also steam the vegetables first to soften them and then cut into small pieces.
Strive to keep your baby's food clean and avoid pesticides by opting for organic food. When organic is not available, be sure to wash the food thoroughly before you prepare it, but as much as possible opt for organic food. You want to avoid introducing toxicity at this early age. In the same way, avoid microwaving your baby's food. Steaming using the stove is the best way to preserve nutrients.
---
About the Author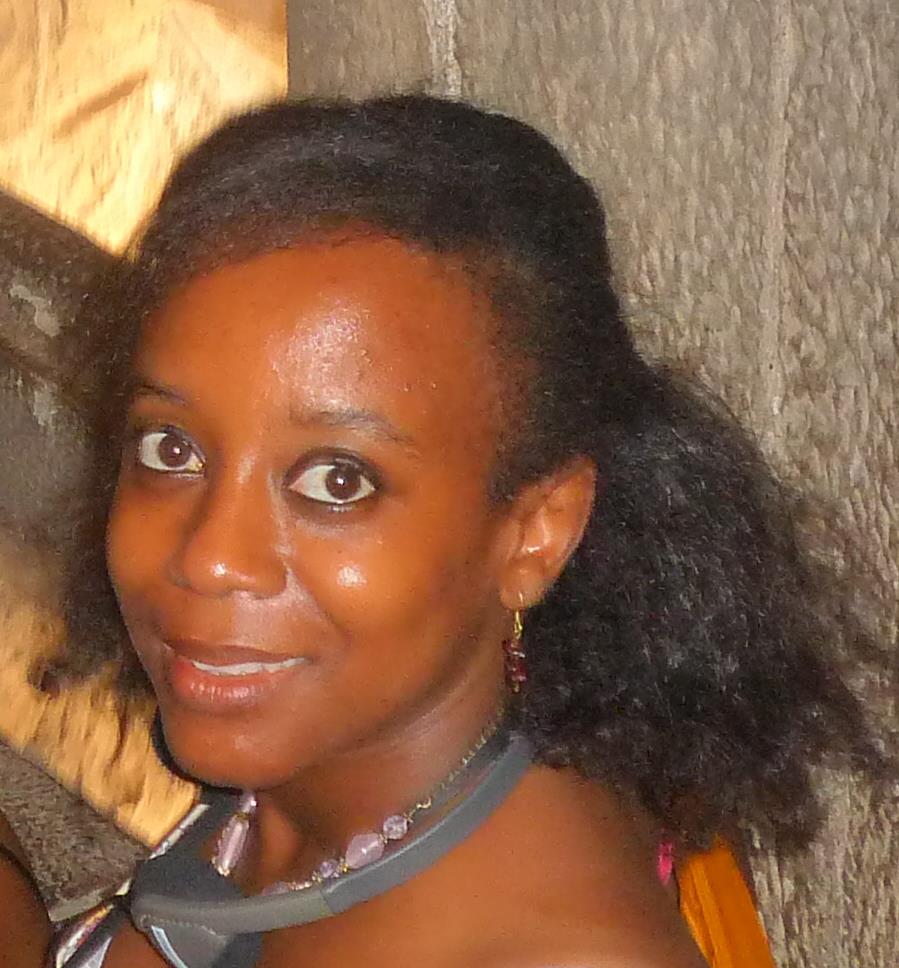 Muthoni Magua is an Integrative Nutrition Health Coach, who firmly believes in cleaning your body in the inside so you can glow on the outside. She calls it an Inside Job. She champions cleansing your body with the right nutritional tools as well as other modalities.
During her leisure she enjoys adventure, traveling, and being outdoors, especially in the summer months. Some of her travels and adventures have seen her climb Mt. Kilimanjaro, skydive, and visit one of the wonders of the world – Taj Mahal.
Muthoni recently joined A Network for Grateful Living, a global organization that offers educational programs and practices which inspire a commitment to grateful living.
Prior to joining a Network for Grateful Living, Muthoni served as the CFO for a national public foundation, and as a program leader for a global educational enterprise.
Muthoni received her MBA from Duquesne University and she currently resides in Massachusetts.
The opinions expressed in this publication are those of the authors. They do not purport to reflect the opinions or views of Baby Melody or its members.